Republican Golf Classic – Sparks, NV April 29th, 2022
April 29, 2022 @ 7:00 am

-

2:30 pm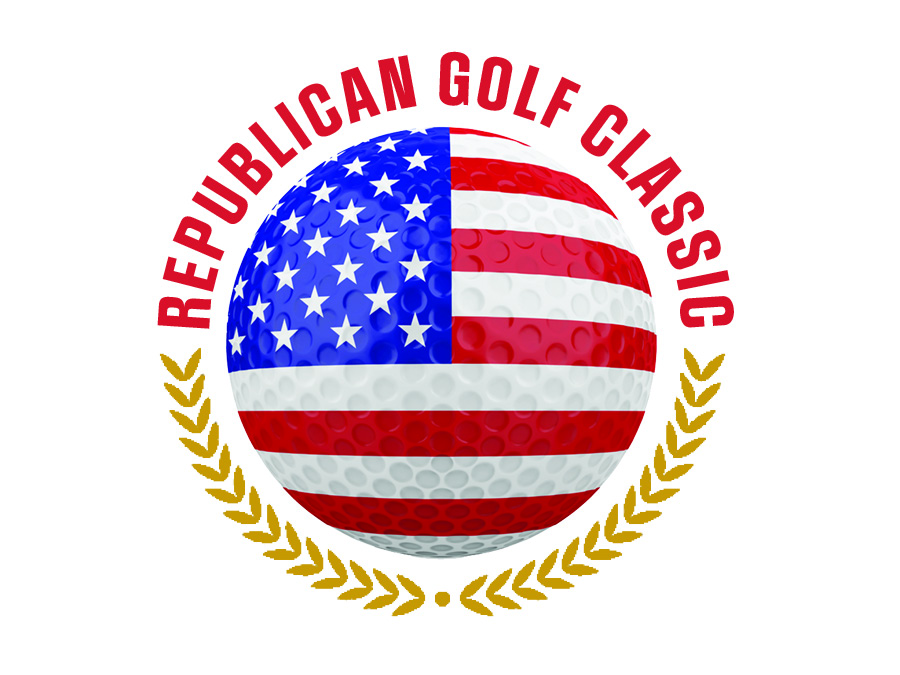 Republican Golf Classic – Sparks, NV April 29th, 2022 Friday…
Republican Golf Classic – Sparks, NV $10,000 Dollar Hole in One is open to all golfers
The 1st person to make a Hole in One on our Money Hole wins the $10,000.00 dollars. All golfers playing in our Republican Golf Classic – Sparks, NV have the opportunity to win.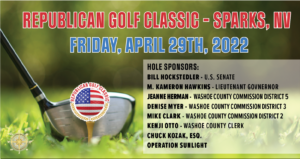 Sponsored by: Our Freedom of Choice, starts with you… www.OurFreedomofChoice.com (PAC)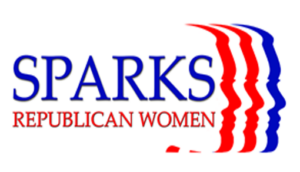 Hole Sponsorship
Hole Sponsorship for our annual Republican Golf Classic – Sparks, NV is a must for any Republican professional business within the greater Sparks, NV area for Exposure… and assist us in supporting Republican Candidates with Our Freedom of Choice (PAC).
Not just a great day of golf for your two foursome (Up to 8 golfers), but you can setup a 10'x10′ canopy with a table(s) and chair(s) for your outreach team and/or volunteers to meet all of our participants (Goal 72 golfers from 9-hole sponsorships of professional businesses)
You will also receive two full pages in the local Sparks Insider magazine ($5000 value). One for a display ad and one for an informative overview of your good/service. For up to 12 months… four quarters based on when you register as a Hole Sponsor.
Visit www. SparksInsider.com for more information about one of our publications of the Hawkins for Nevada Foundation, Inc. media family…
1st thing to do… is call/text 775.583.8176 to review our event and setup a time to meet at Kiley Ranch Golf Course to choose your hole. There are many things for us to do for you after you are one of only 9-hole sponsors. (We are ready for you)
The Kiley Ranch Golf Course – 5800 Kiley Links Dr, Sparks, NV 89436 is one of the finest golf clubs you must find in Nevada. Enjoy nature's breathtaking beauty and a round of golf in only Sparks, NV.
2nd thing to do… if not done, make your payment Click Here Hole Sponsorship
Golfer… if not done, make your payment Click Here Golfer fee $100
Golf Fundraising Events for Republican Candidates Running for Office on a Local, Statewide and National Levels…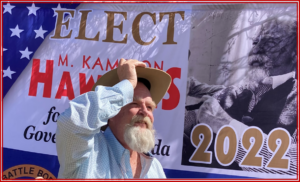 Meet with Mr. M. Kameron Hawkins running for Lieutenant Governor of Nevada and other Republican Candidates… before during and after there will be a meeting greet… All are welcome and Candidates must be Hole Sponsors… other businesses may be Hole Sponsors as well… 
Meet with candidates running for office:
Washoe County Clerk – https://voteotto.com/ 
Business Sponsors:
Kozak Law Firm – Kozak & Associates – Reno Law Firm (kozaklawfirm.com)
For more information, please call/text 775.583.8176 – thank you
Check in is at 7am and Shotgun start at 8am… see you then.
Our host for this event is the Hawkins for Nevada Foundation, Inc. 501 (c) (3) not a political group. Website: www.HawkinsforNevada.com